We arrived in Chiang Mai from Siem Reap after connecting switching planes and airports in Bangkok. Timing wise it all went pretty smooth and we basically walked onto a shuttle bus at Suvarnabhumi airport just before it left for Don Muang airport. One interesting thing happened upon our arrival in Chiang Mai, and it's a good puzzle for you math/probability folk (I know there's a lot of you!). As we were walking to arrivals, we saw the couple that were staying in the suite beside us at Siem Reap. Out of coincidence, we both:
had suites beside each other at Tenai hotel
left the same day
traveled to Chiang Mai
arrived at the same time, but took different paths to get there
Chiang Mai is the largest city in the north but right away we could tell that it was waaay smaller than Bangkok. We decided to stay in the "old city" which is a walled section in the center of CM. This where most of the local sites are , along with guesthouses and restaurants.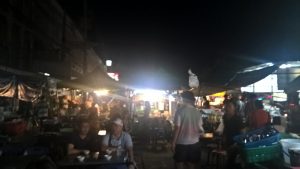 We stayed at SK House 2, which had nice big rooms with a/c and a small pool. Everyone was tired by the end of the day but I walked to a nearby night market for some food. It was a great little meal, I stopped at three different carts for some pork and rice, an Isaan salad and mango and sticky rice for dessert.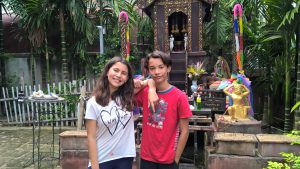 The next 2 days we just poked around the city, checking out wats, museums and more of the local northern food. Everyone liked CM, it was interesting and laid back. Mind you, we didn't venture out of the old city where things are quieter.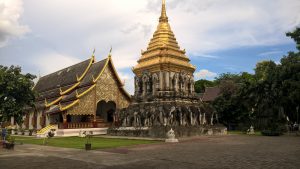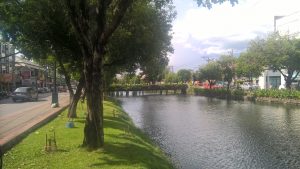 There lots of tours that people can do here, such as cooking schools, elephant parks, zip lining, a "night" safari and of course the famous hilltribe treks. The zip lining looked interesting but super expensive, maybe $140 each. We're going to visit an elephant park though, after a short trip to a small town in the hills.